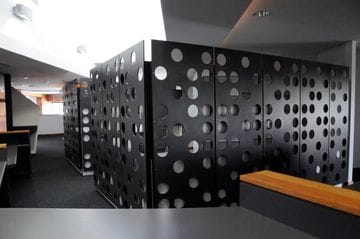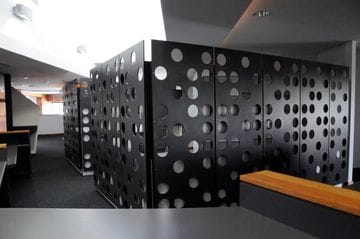 Screening Solutions
Compact laminate screens are available in 10mm and 13mm offering creative solutions for screening a room-within-a-room or partitioning screens for large open plan offices. Designs and patterns fabricated as preferred by you.
DCS fabricates privacy screens with a range of cutout patterns including those designed and developed by clients. Compact laminate screens provide a hard wearing and easily cleaned surface with the benefits of durability and longevity with an excellent option for screening open areas where some monitoring is required without compromising privacy. Used widely in education settings, open plan offices and libraries.
Contact us today to enquire about a custom job you have in mind!